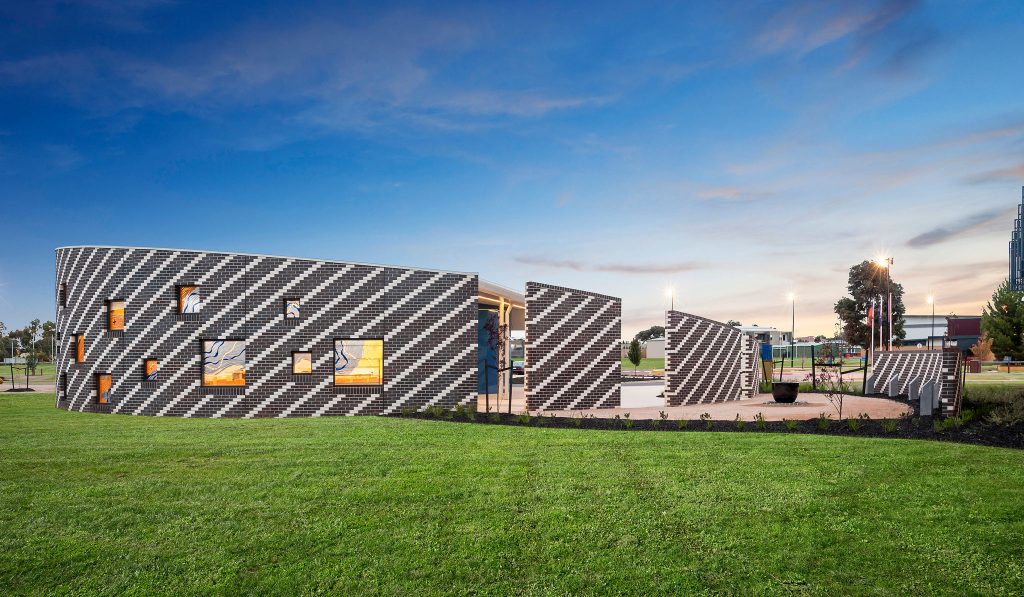 Brick is back on centre stage and it is much more contemporary.
Think Brick Australia CEO Elizabeth McIntyre knows the local and international industry well and she believes Australian architects are using brick in especially innovative ways. "What we're doing here is so exciting and sophisticated that you wonder where it is leading to?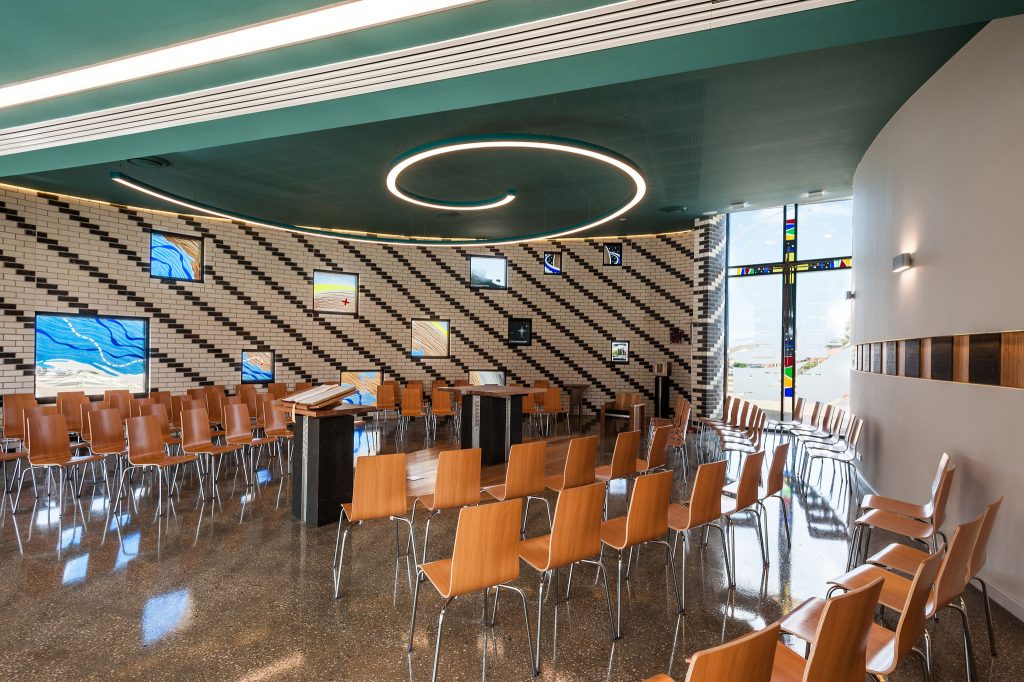 Smith + Tracey Architects entered The Thomas Carr College Chapel project into the brick awards 2015. The brickwork design draws inspiration from renaissance cathedrals such as the Sienna Cathedral with it's stripped patterning. In this case the stripes are diagonally arranged to highlight the curved walls and geometry. The Bowral Blue brick, was used with the darker colour configuration on the outside which was reversed to the lighter Charlois Cream on the inside with the stripe being the alternative colour in each case.
Smith + Tracey are proud of the outcome and the college continues to work with Smith+Tracey in realising its development master plan with several projects now under construction.
Read the full Domain article here