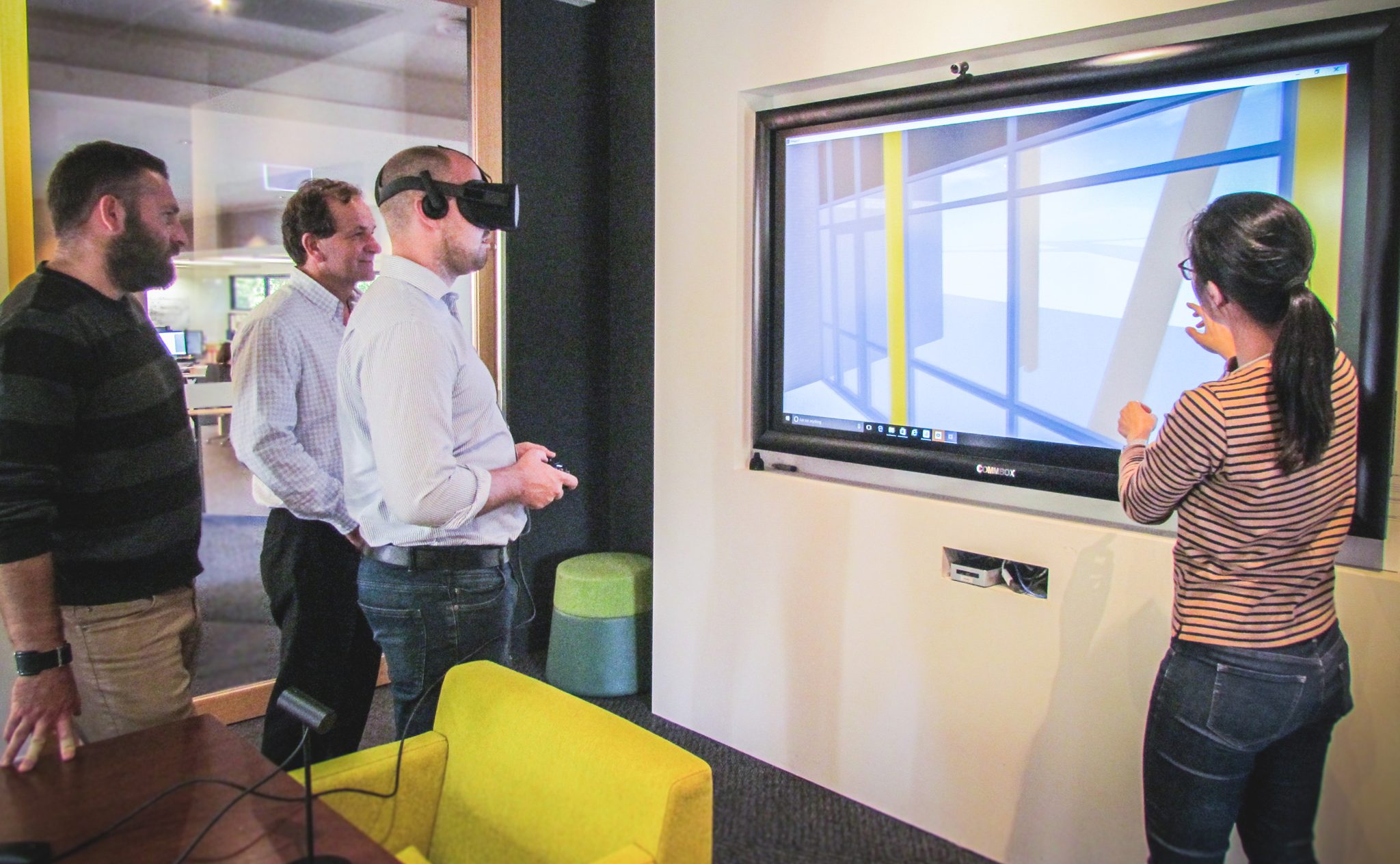 Until recent times the architectural process has involved architects imagining their design in 3 dimensions while using 2 dimensional drawings and perspective views to explain their design to stake holders.
This process has tended to be confusing, especially to those who cannot envisage the special aspects of their building.
With Immersive design, we hope to improve client outcomes by communicating our designs in an open and intuitive way.
Newly available VR tools allow us to improve the overall experience of communication with all stakeholders, internal and external. Now, with Virtual Reality Tools, we can interact with a, full size, prototype of the building to sit in a chair, walk around and experience how the space will feel when the building is constructed.
While much of the technology in the building industry has moved to improving the means of production (fabrication, robotics, drones), there has been little innovation in the way in which the building industry communicates with each other. Even 3d renderings are limited in the ability to convey the special aspects of a building design.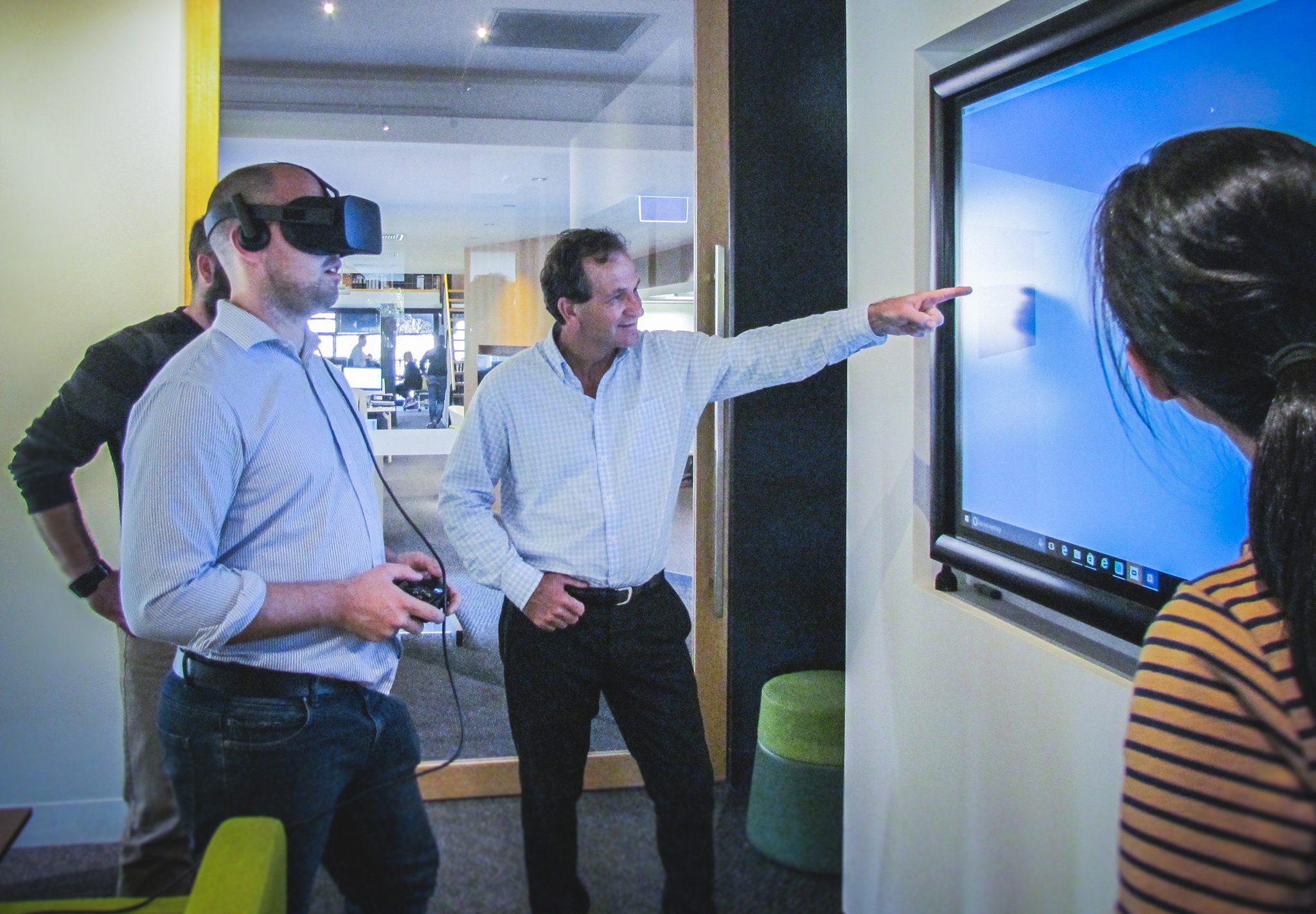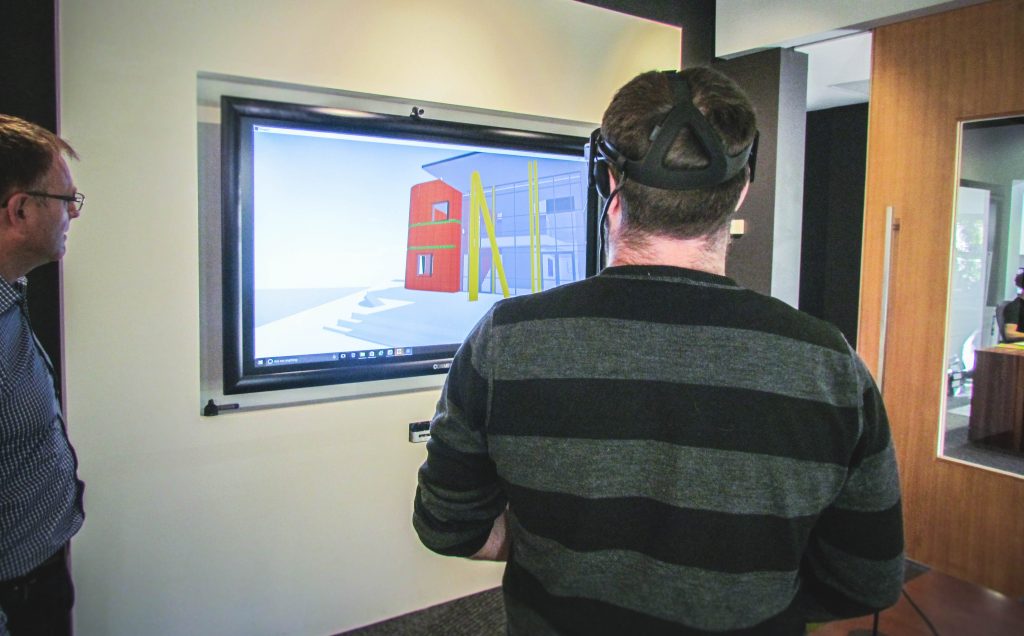 The use of these virtual prototypes enhances our processes in a number of ways:
Design sign off by clients is now collaborative; helping to avoid changes and delays.
During construction, project stake holders have a better idea of the end product, before construction starts. We have the tools to more easily integrate input from structural and services engineers.
VR technologies offer new marketing opportunities, with the production of 360 degree images, walk thru animations with walking people, flying birds and plants that move in the wind.
Design and Quality Assurance Reviews are now augmented by VR. It is possible to investigate complicated building parts. We can see 'mark up' the virtual model, try out different options in real time. No need to go back to the drawing board for to investigate design options.
Being able to virtually prototype a space can help reduce errors, omissions, inconsistencies, defects, and deficiencies that are traditionally only uncovered and understood at the very end of a project
The whole design process has the potential to become a connecting and engaging experience, for all those involved.
S+T currently uses several computer added design tools that produce virtual 3d models. Using these design models we can now move around in 3 dimensional spaces, allowing us to investigate alternative planning out comes, as well as how different parts of the building form interact.
Even with the availability of these new technologies, the building industry still relies on 2D drawings to facilitate the construction process. At S+T we are looking towards streamlining the procurement process with newly available Immersive design tools. We look forward to helping you experience your new building before it is constructed.
The future is here.